OEM LED Lichterketten Wooden Ornaments
Factory supply LED cluster lights with various design wooden ornamentals, custom the length, color, design, size, package, etc. LED Lichterketten with Wooden Ornaments for home decoration.
Various design wooden ornamentals fairy lights Christmas, home decorations.
Laser engraved wooden Red heart shape led lighted battery operated home decor or Christmas tree hanging.
OEM LED Lichterketten and ODM weihnachtsdeko holz welcome.
| | |
| --- | --- |
| Item No: | CXL-B036 |
| MOQ: | 300 pcs |
| Lead Time: | 20-30 days |
| Sample Time: | 5-7 days |
Details About OEM LED Lichterketten Wooden Ornaments
(Last Updated On: November 11, 2021)
Specification:
China factory custom LED fairy lights, Christmas string lights, OEM LED Lichterketten, Weihnachtsdeko Holz, for events, holidays, parties, home decorations. kinds of wooden ornamentals also can be according to your design to finished products. Wooden crafts home decor, wooden Christmas ornamentals, and custom Christmas, wedding, party wooden crafts ornamentals.
Wooden LED Cluster
Color: Red heart shape, transparency wire, 2AA batteries power supply.
Material: wooden heart shape with red cloth, LEDs.
Size: 150cm
Packaging: PVC box or custom
Application: Wedding, Christmas tree hanging, Home, bedroom, and other events, etc.
Payment Term: T/T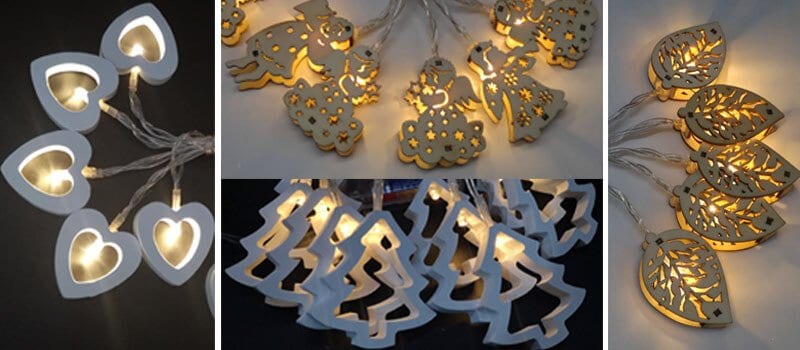 Share OEM LED Lichterketten Wooden Ornaments with your clients